This is our car which tows our camper around the country side. It's a very nearly standard 2000 Land Rover Discovery II Td5 diesel manual.  The only additions are Airbag Man air helpers in the rear springs and a centre diff lock linkage. It's also got an Anderson plug and an aux battery in the rear. It's done over 400,000km's and has never "failed to proceed" apart from stoppages caused by sundry flat tyres.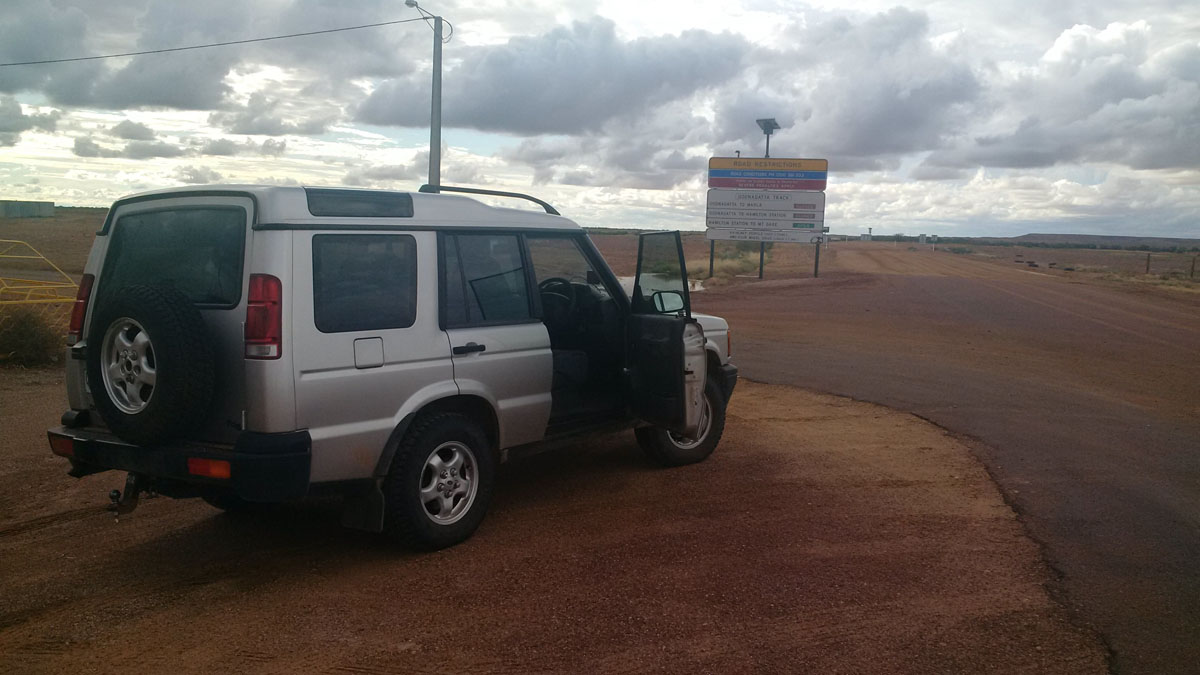 Our camper is a Balance Trailers forward fold. This has a couple of modifications though. The original electrics were mostly gutted apart from the wiring. The battery, solar regulator, mains charge and the DC-DC charger is now all Victron. The battery is a Victron 300Ah LiFePO4 which lets us camp off grid for as long as we like provided we get a couple of sunny days / week. We use an Engel fridge which has stood up to considerable hardship – vibration and bouncing as well as about ten days of over 40Deg C temperatures. We have 100 Litres of water as well as two 4.5kg gas bottles. It also carries two 20 litre jerry cans of fuel.
Yes, it is a bit heavy at nearly 2,000kg loaded and ready to go but the old Disco tows it along nicely at around 95kph getting about 13 to 14 litres / 100km.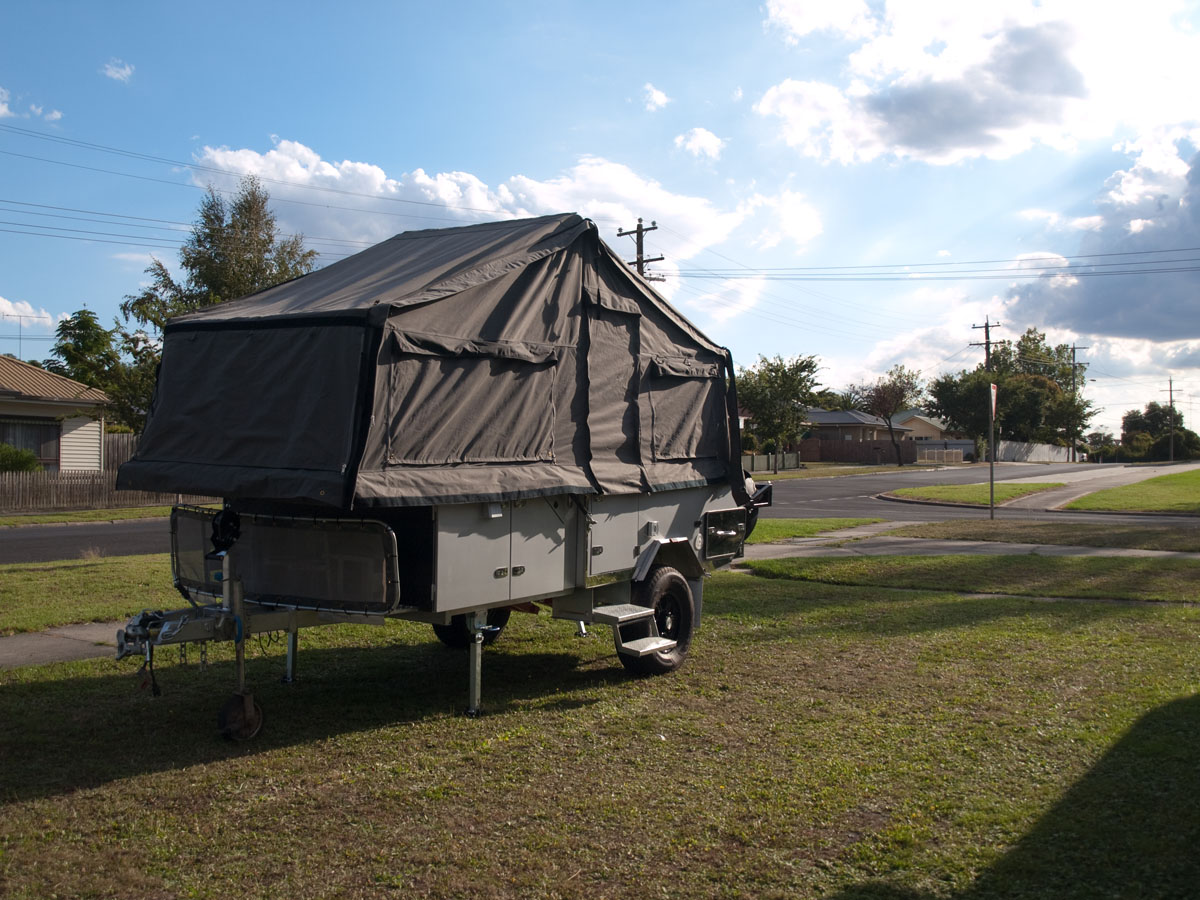 And finally, this is what the Birdsville track can do to a wheel and tyre. That was a five puncture day so the puncture gods were NOT happy with me. And yes, we were travelling slowly (30-50kph) and the tyres were at a low pressure (about 25psi). Outback travel decrees that there are rocks with your name on them and if you hit one of them you WILL end up with a puncture no matter what you've done to mitigate the risk.