This trip was supposed to be from Moe in South East Victoria to Coober Pedy to Oodnadatta, Maree, Birdsville and back to Moe via central NSW.
The bit from Moe to Oodnadatta went without a hitch. apart from some rain in Coober Pedy which we thought may well put the next leg to Oodnadatta in doubt but the roads stayed open so we ventured forth.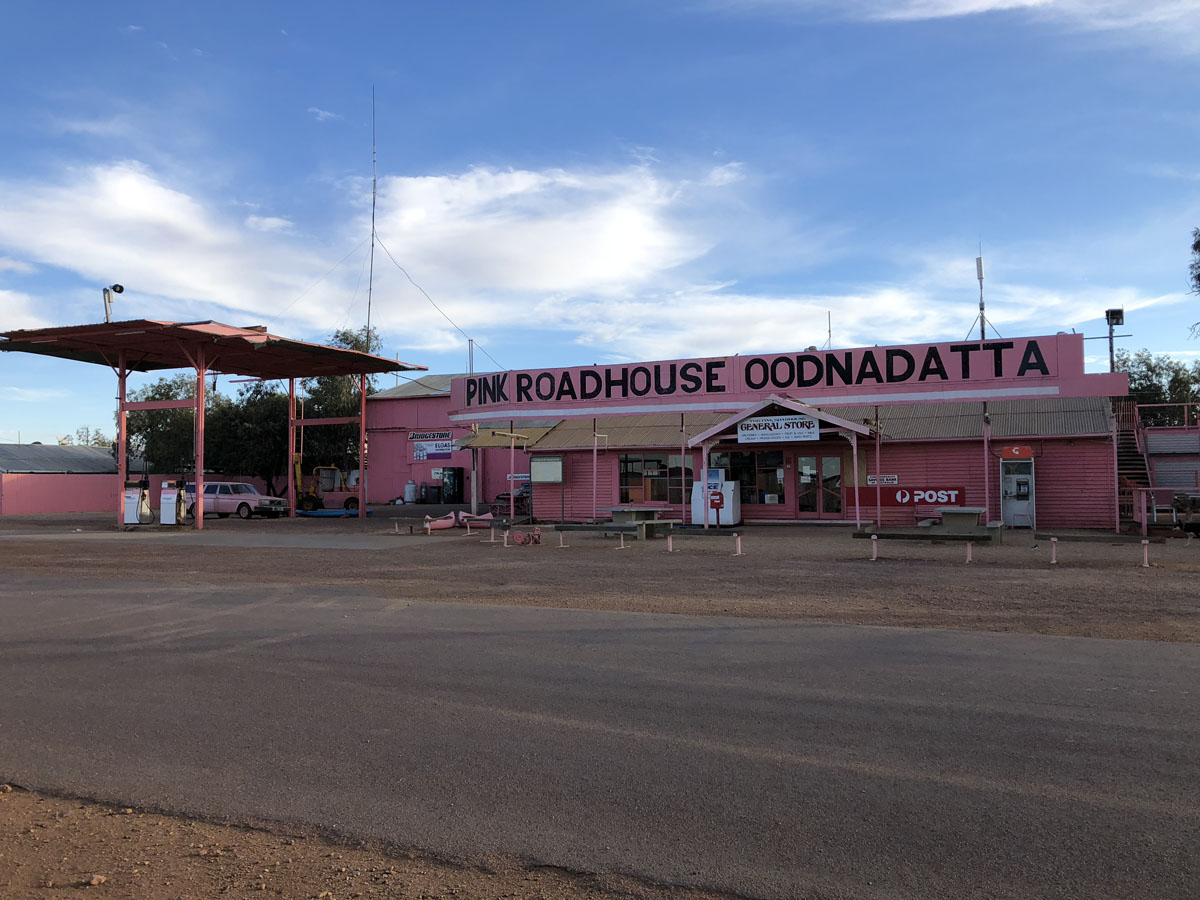 After arriving in Oodnadatta we set up the camper and figured a drink at the Transcontinental Hotel before dinner was in order. What could possibly go wrong ? Surely no harm could come of a couple of drinks before dinner, could it ? Six hours later at around midnight after a LOT of drinks we staggered back to the caravan park. A quick sandwich and into bed.
Then it started raining. There was about 13mm in total which doesn't seem like much but the flat outback landscape turned to a big mud hole with all roads closed.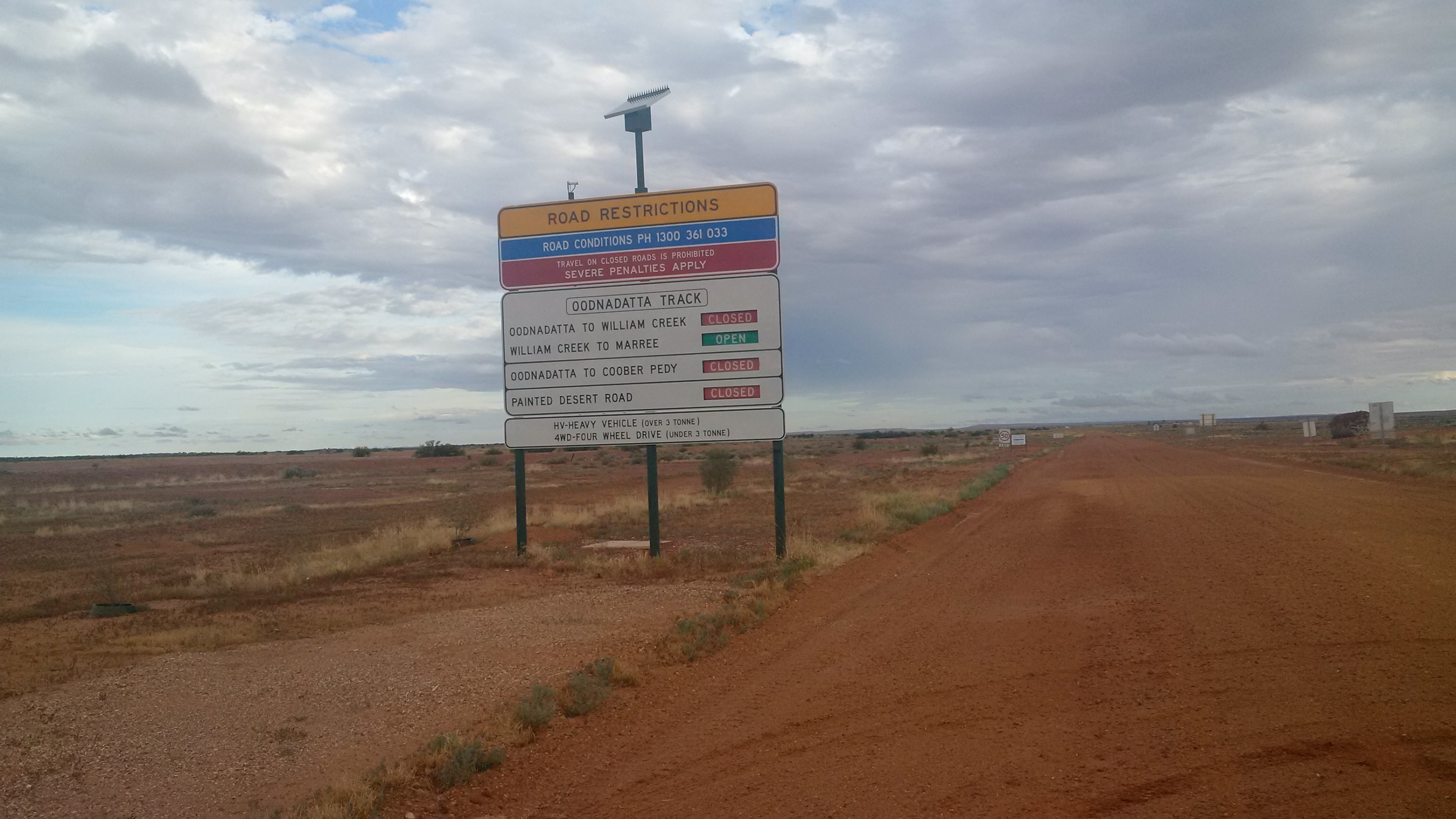 We spent a couple of days exploring Oodnadatta hoping that the roads would open but no luck until just before lunch on our third day a worker from Roads SA advised us that the road to Marla would be open in half an hour and would close again about an hour later. We hurriedly packed up and set sail for Marla which was the opposite direction that we wanted to take. Oh well such is life.
There were a number of muddy and slippery creek crossings along the way but we managed to avoid getting bogged although the car and camper collected a bit of red mud.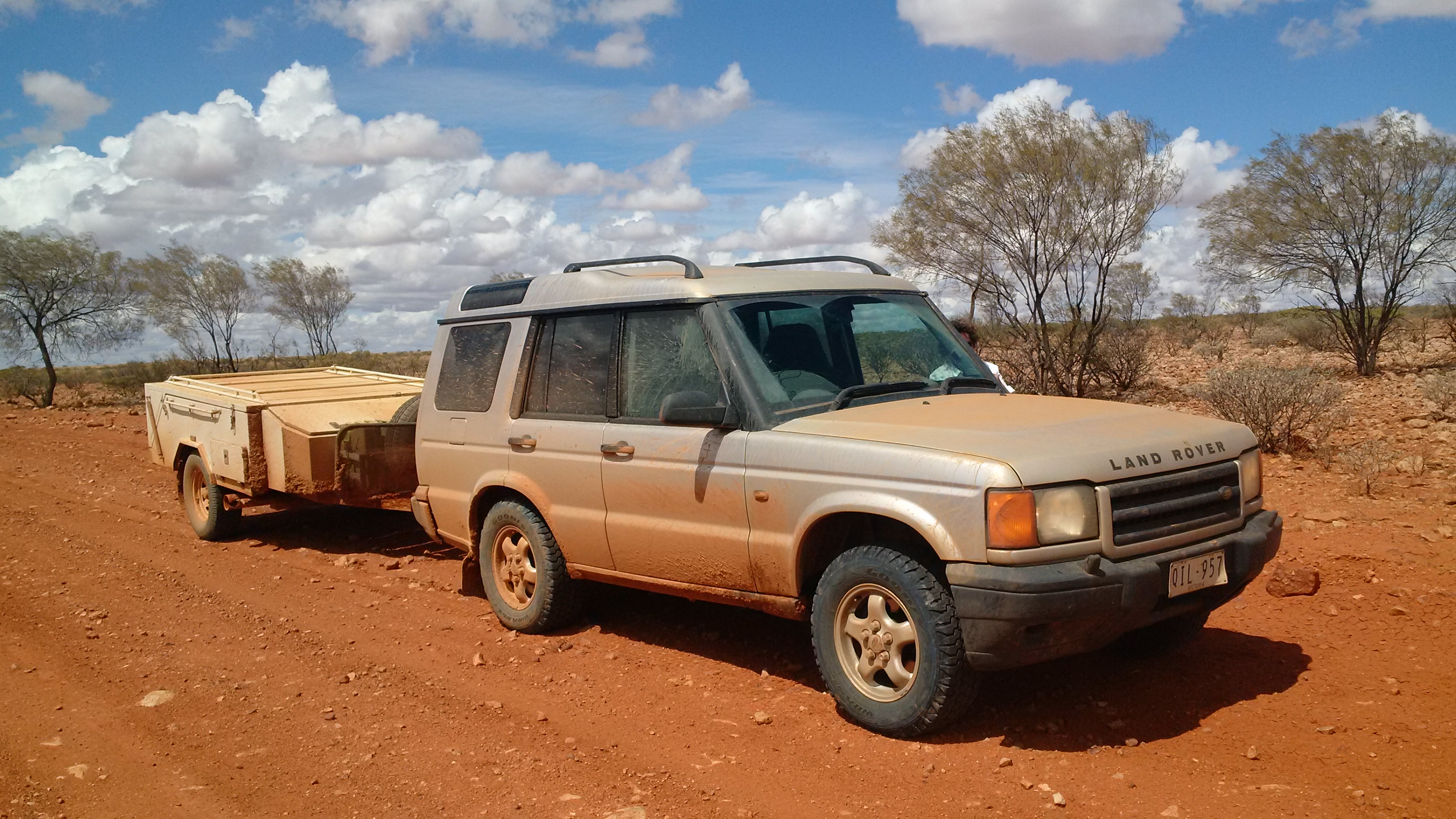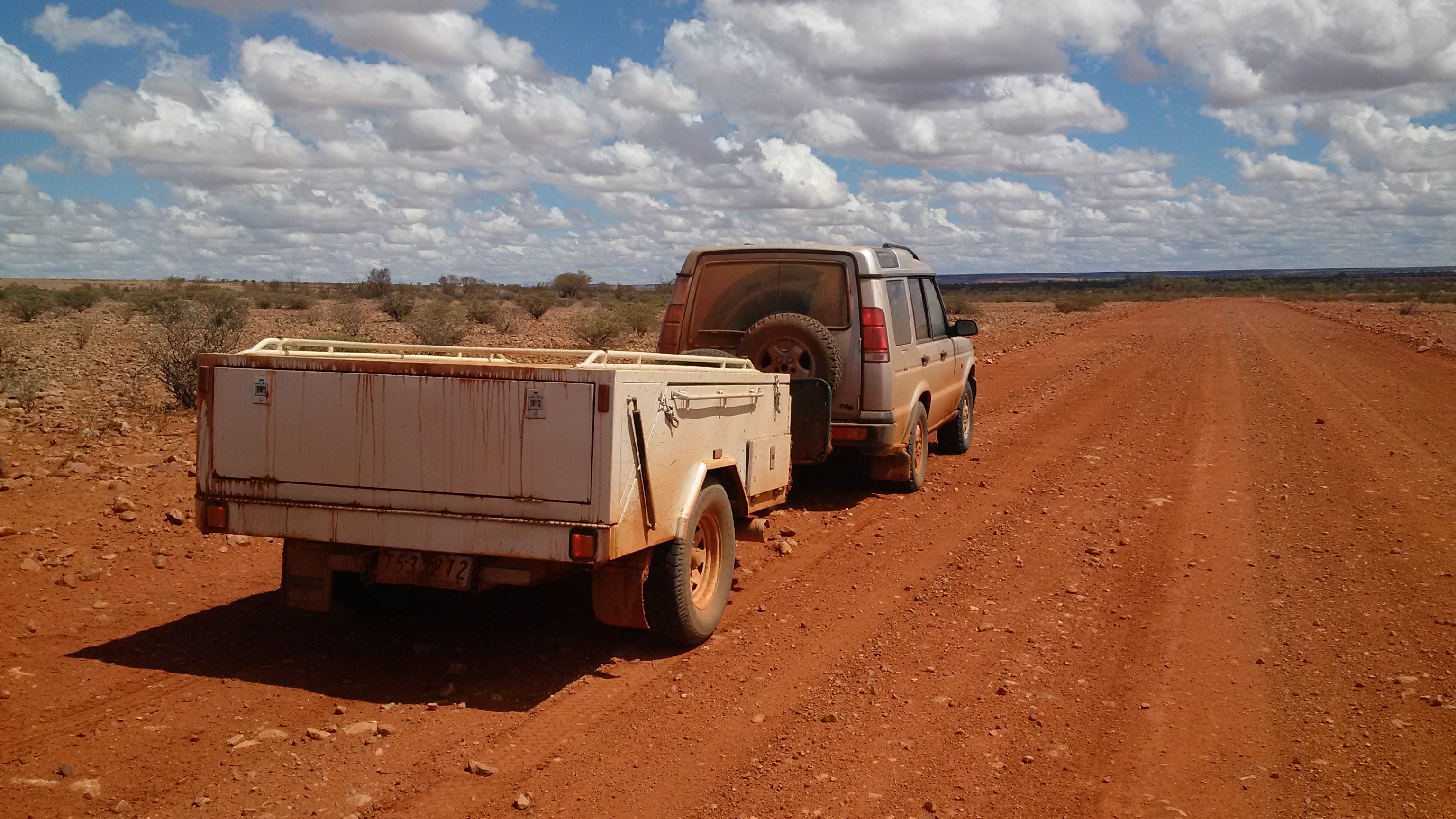 Got to Marla OK and spent a pleasant night there before setting off to Coober Pedy. Just outside of Coober Pedy there was a gentle thump, thump, thump noise starting to come from under the car. At first we thought is was a tyre trying to disintegrate but in the end it transpired that the gearbox was busily failing but working on the theory that every kilometre driven was a kilometre that we didn't have to pay for on a flat top we carried on. As we progressed it got louder and louder but it was still hanging in there.
We eventually got to Barmah and found a decent spot beside the Murray for a camp.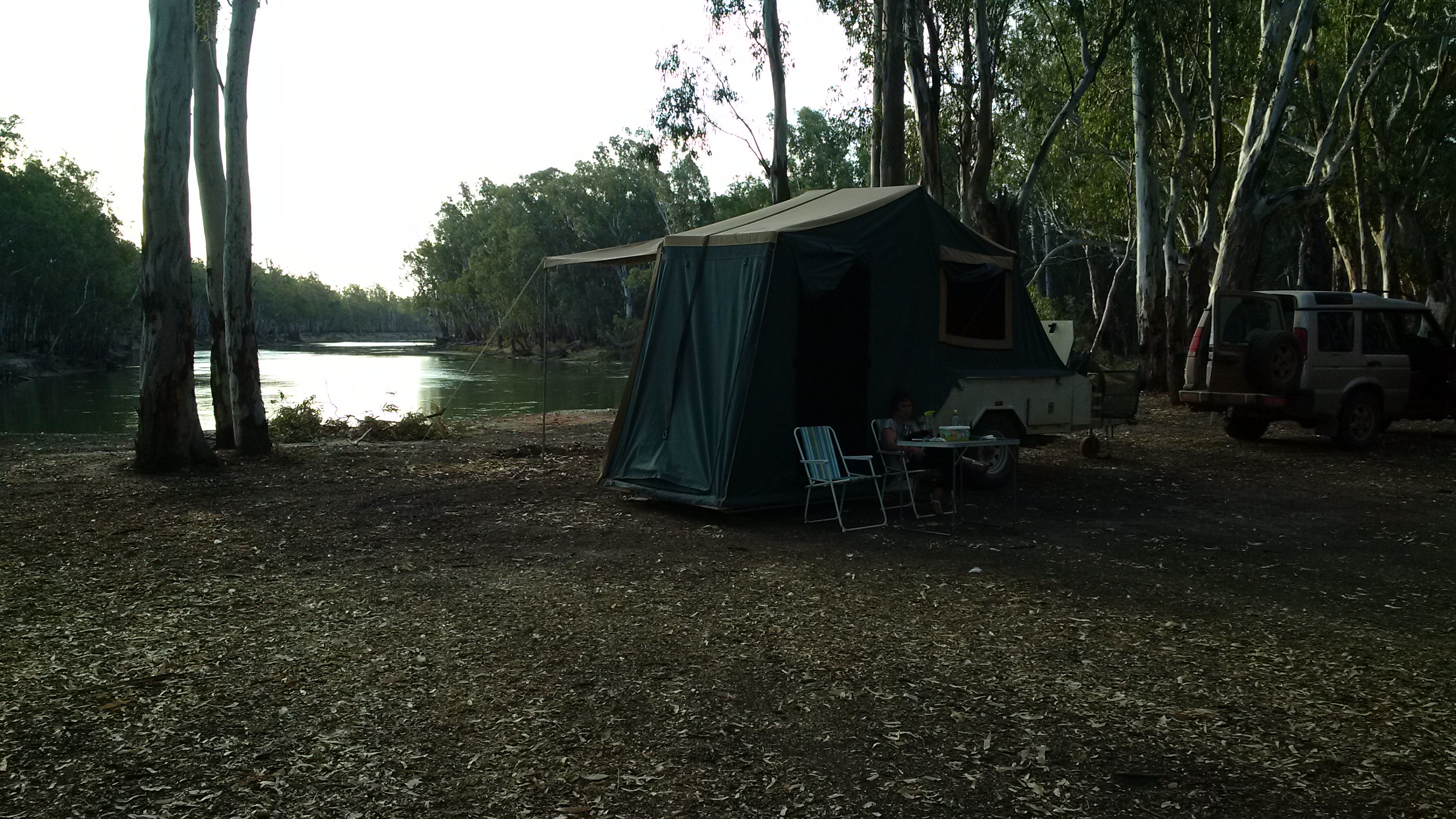 The next morning, of course, the weather turned really nasty. Squalls, thunderstorms, howling winds and rain. Lots of rain. We packed up between squalls and hightailed it to a local Scotts Restaurant (McDonalds) for breakfast. The drive back to Moe was an anxiety ridden affair with the thumping getting louder but the car got us home.
When I sent the gearbox off to be rebuilt the fifth gear bits were a mess.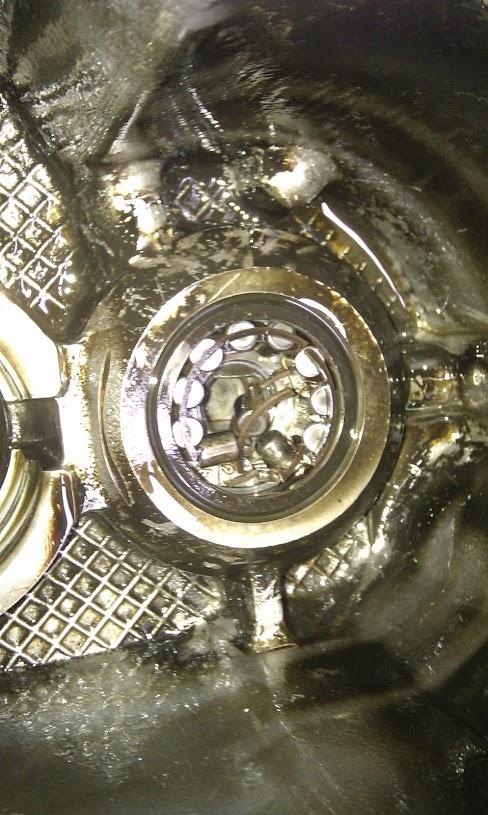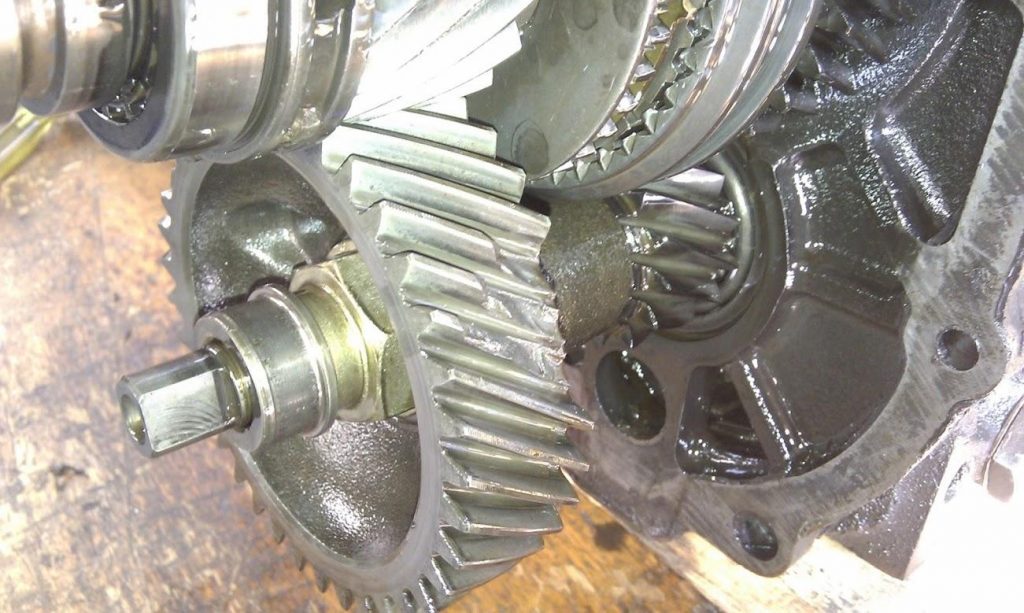 Although fifth gear was very noisy it did get us home albeit slowly with a lot of time spent in fourth with the poor old Td5 revving its head off.