Just because we could
Like a lot of people in these times of COVID-19 we were well and truly sick and tired of staying at home and seeing as we live in an area that isn't in lockdown we decided that a few days away in another area not in lockdown was the thing to do. One of our favourite places is the Omeo Caravan Park so we decided to go there.
Because the Land Rover is at the gearbox doctors we couldn't take the camper so we decided to stay in a cabin.
The trip up
In general the trip up was as boring as ever but with an exception. Last time we came to Omeo it was just after the fires went through Victoria at the end of January 2020  and there was a lot of burnt out bush along the Great Alpine Road.
This trip there was a great deal of regrowth.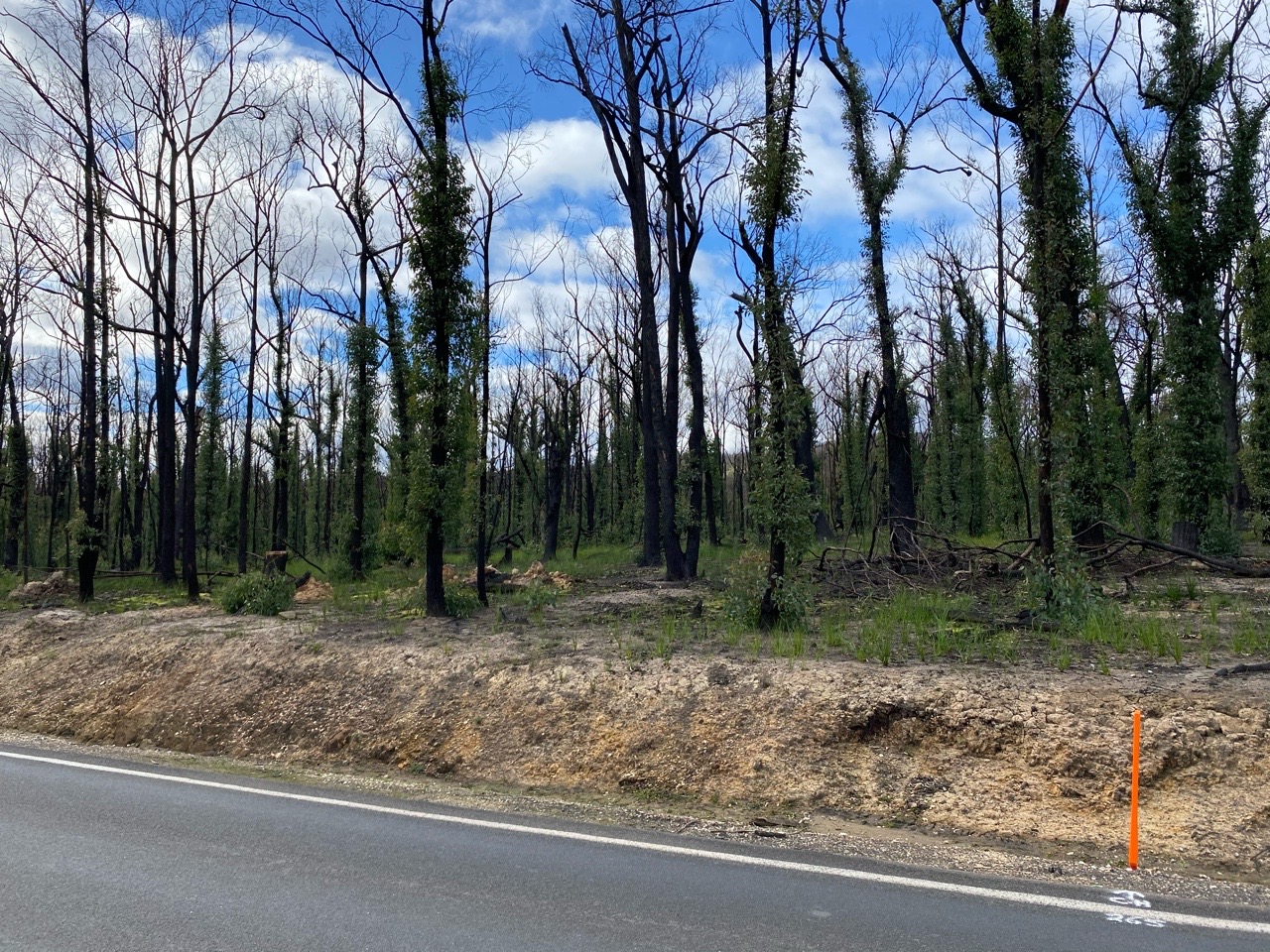 As you can see there has been a lot of regrowth.
Anyway that was the trip up to Omeo and about four hours after leaving home we arrived and were welcomed by Sandi and Lou. This time we stayed in a cabin as we didn't have the camper.
Our stay
After getting ourselves settled into the cabin we sat out on the veranda and just watched, well, nothing really. A glass of wine and it was time to repair to Lou's Big Red Food Van for dinner. As ever it was delicious and big as well as being reasonably priced. Seeing as it was bloody cold we sat in the cabin to eat and have a couple of glasses of wine while watching TV.
The next day dawned bright and sunny but cold so we had coffee and breakfast and eventually went for a walk up and down the park. It was a lot different to the Australia Day long weekend  when we were last here. Last time the Army was here in force doing a lot clean up and repair work after the fires and the place was buzzing with activity.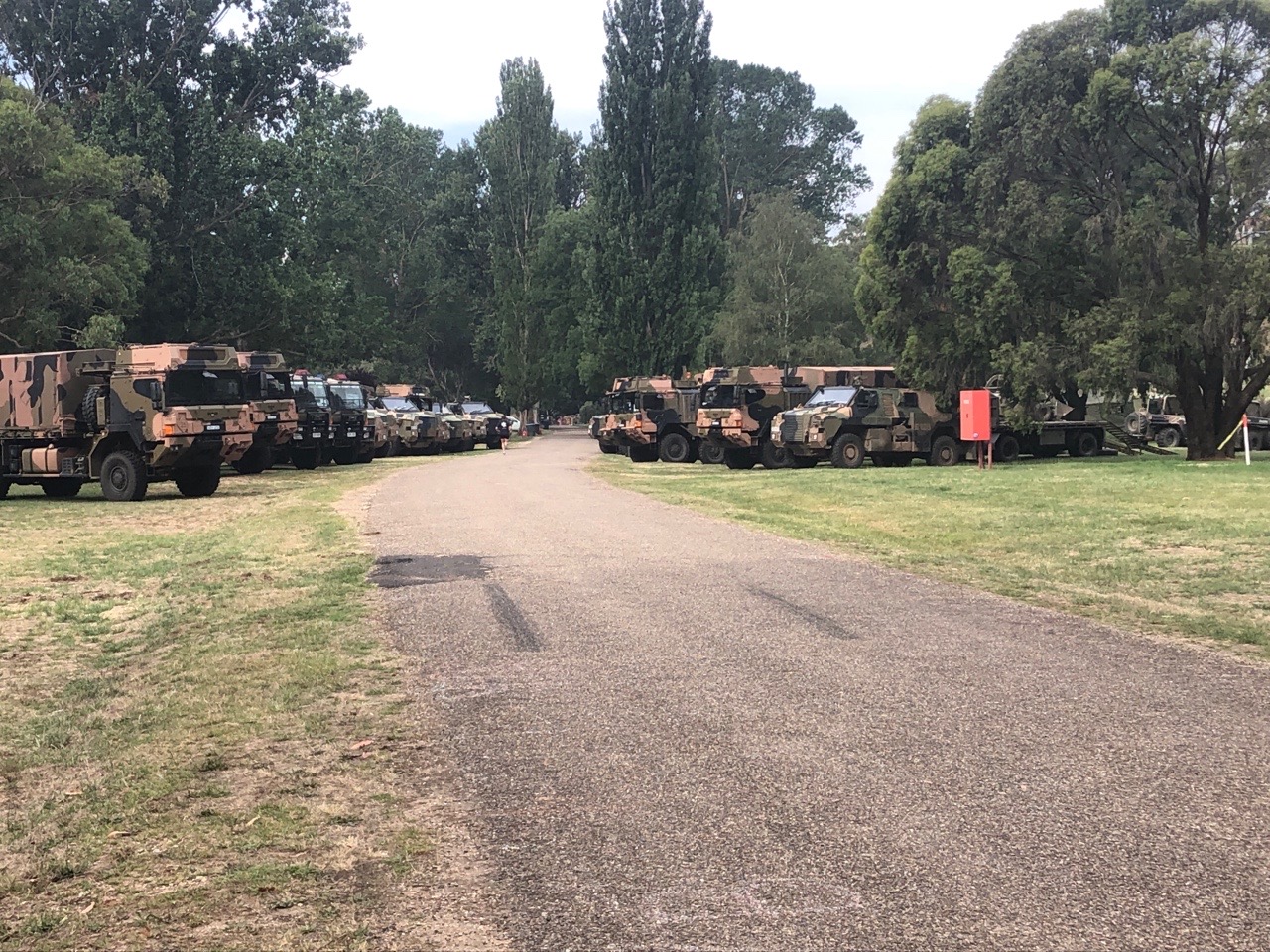 This time around there was almost no activity with only and handful of other people staying.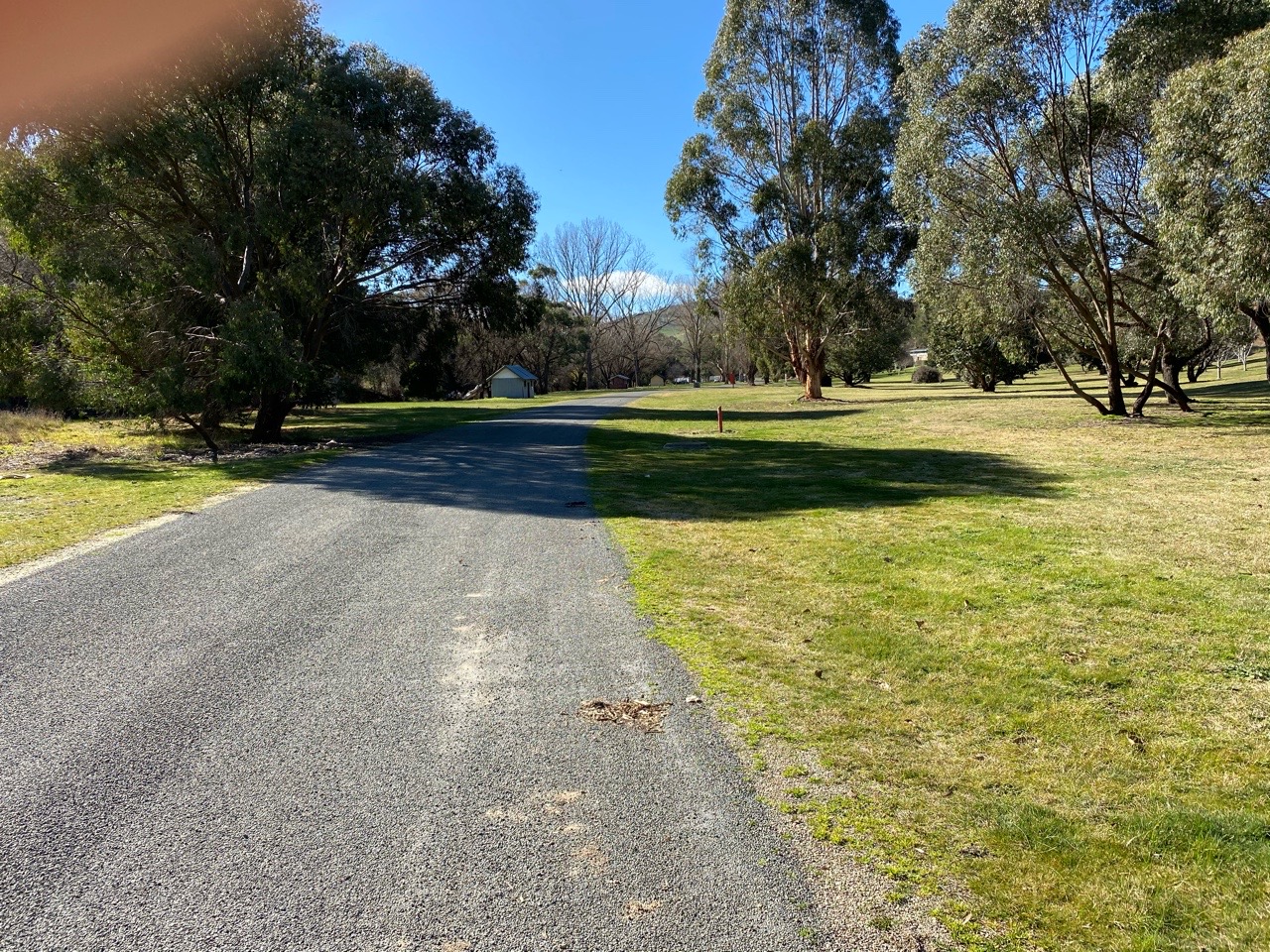 It was very pleasant and quiet. Just what we wanted.
For the three days that we were there we decided to not leave the caravan park but to do a walk up and down every day and sit around reading, etc.
We ate at Lou's Big Red Food van every night just because we could. We had a handy stash of wine back at the cabin too.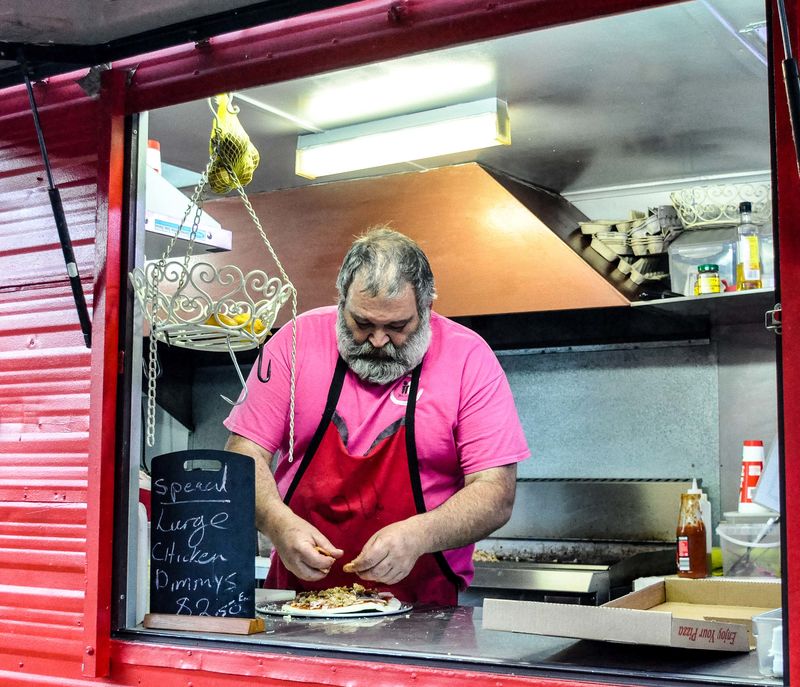 For the couple of days that we were there it was fine, cold and clear. Thankfully the cabin came with good heating and with our bedding we were as snug as could be.
Thursday morning dawned a bit overcast and we had breakfast and got ourselves packed up. How is it that packing a small cabin with only a bag of clothes each and a couple of plastic boxes takes as long as packing up the camper and hitching it to the car ? I dunno either.
And home we went
Well the trip hone was a boring four drive with no stops bar Bruthen to get some fuel. We got home on Thursday and here we are on Sunday itching to get away again.
There's a bit of goodish news on the Land Rover front – the gearbox mechanic is back on deck after a pretty serious illness (NOT Covid-19) so next time we go away it'll be in the Land Rover with the camper. Hooray.