Our camper is a 2017 Balance Trailers forward fold.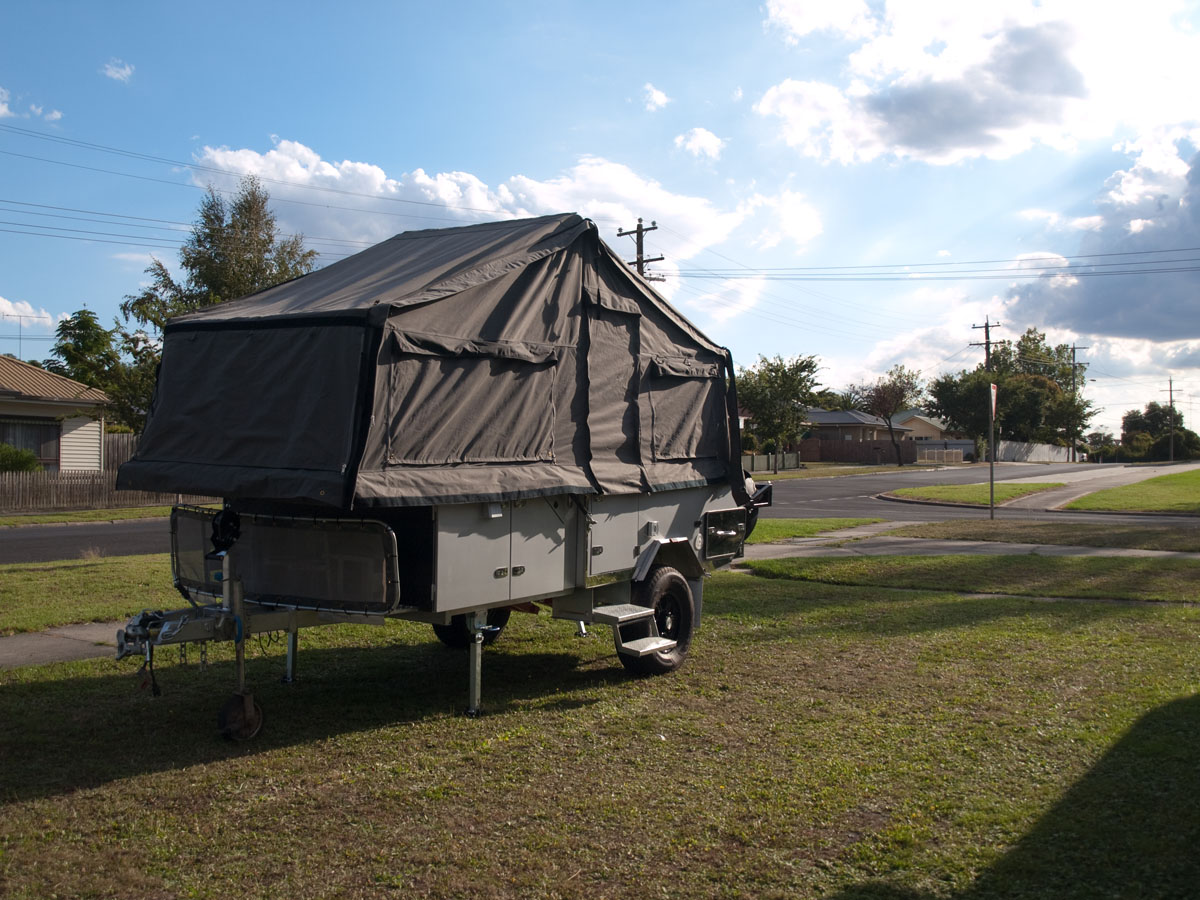 As can be seen it's a pretty large affair. It's pretty heavy too weighing in at 2 tonnes GTM (Gross Trailer Mass). The end nearest the draw bar is a queen sized inner spring mattress bed while the rear of it is a sort of lounge room which can be converted to a double bed so it can sleep four. The canvas is so called Bradmill Kordux Lightweight. I'd sure like to steer well clear of their Kordux Heavyweight canvas. It's treated against just about everything up to, and possibly including, nuclear holocaust.
It has a slide out kitchen consisting of a sink with a cold water tap and a four burner stove.The four front lockers hold our Engel 40 litre fridge / freezer which is unbelievably good – it was able to keep the frozen stuff frozen during a string of days over 45 degC. The other three lockers hold plastic tubs for food, cutlery and crockery, the pegs and poles for the annex and our BBQ oven as well as a couple of extension leads and lights, 250W solar blanket, etc. There's also a narrow full width locker that holds the steps which we need to put the annex up because we're short. Once the camper is up we can't open that locker.
On the other side are two more lockers which give access to a 2,000 watt inverter, the 240V battery charger, the DCDC charger and the solar regulator. It's all Victron and can keep us in power for as long as we like as long as we get no more than four days without any solar panel action or have any other means of charging the batteries. The batteries are also Victron. Two LiFePo4 12.8V 160Ah in parallel.
The water tank under the rear holds 100 litres and there is one 12V pump for the kitchen sink. That's enough water for us for a week if we are careful to not go overboard.
It all sounds a bit complicated but it really isn't. From the time we pull up to the time we can get the kettle on is about ten or fifteen minutes. If we take the time to put the awning up it takes another twenty or so minutes. If we do the whole monkey puzzle thing with all of the poles it takes about an hour but we usually don't. As long as the awning is up the kitchen is covered and if we want to stay out of the weather we go inside rather than put the full annex up. We usually don't even take a lot of the canvass with us.
Here's a few photos of the camper both folded up and set up.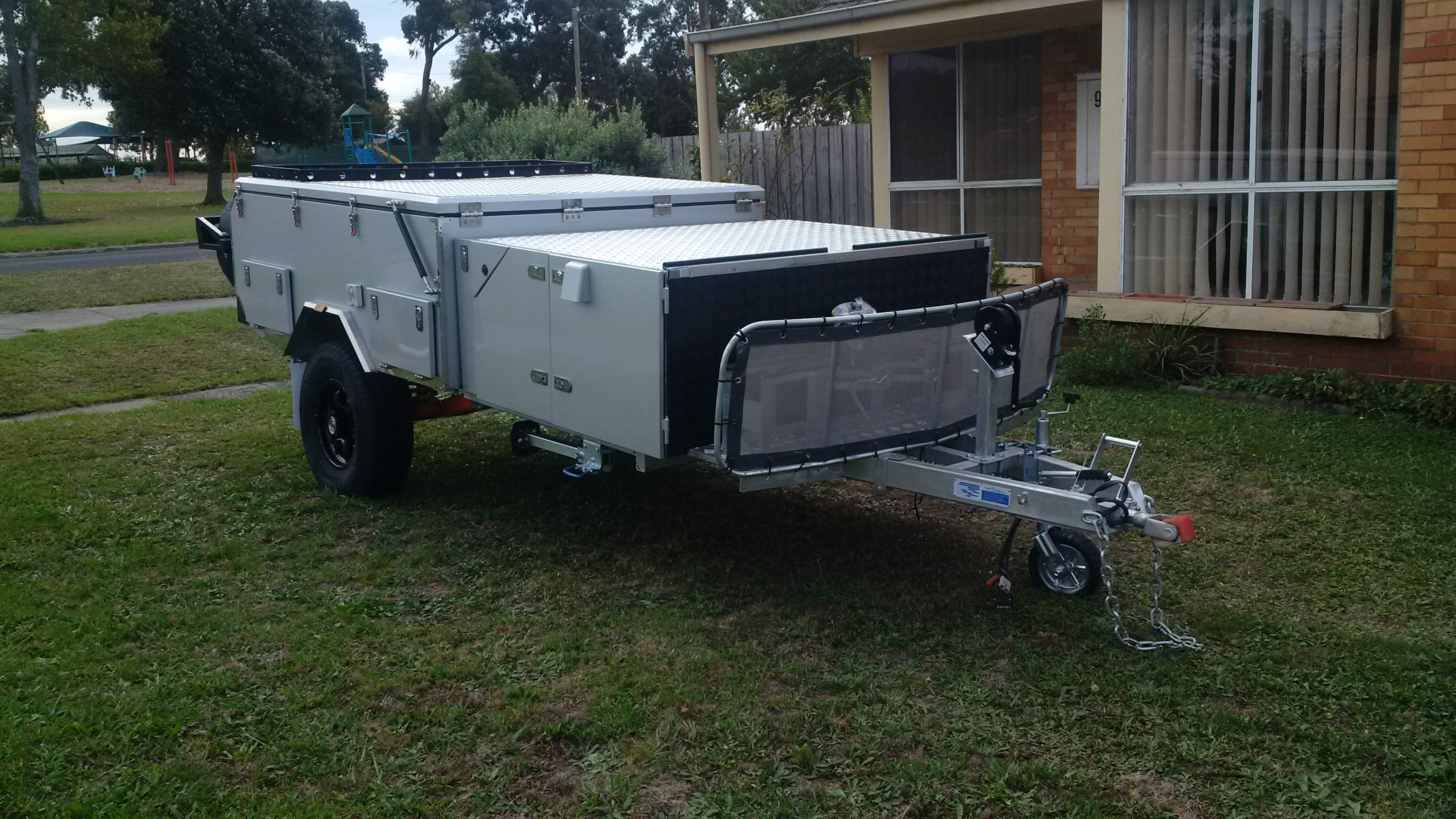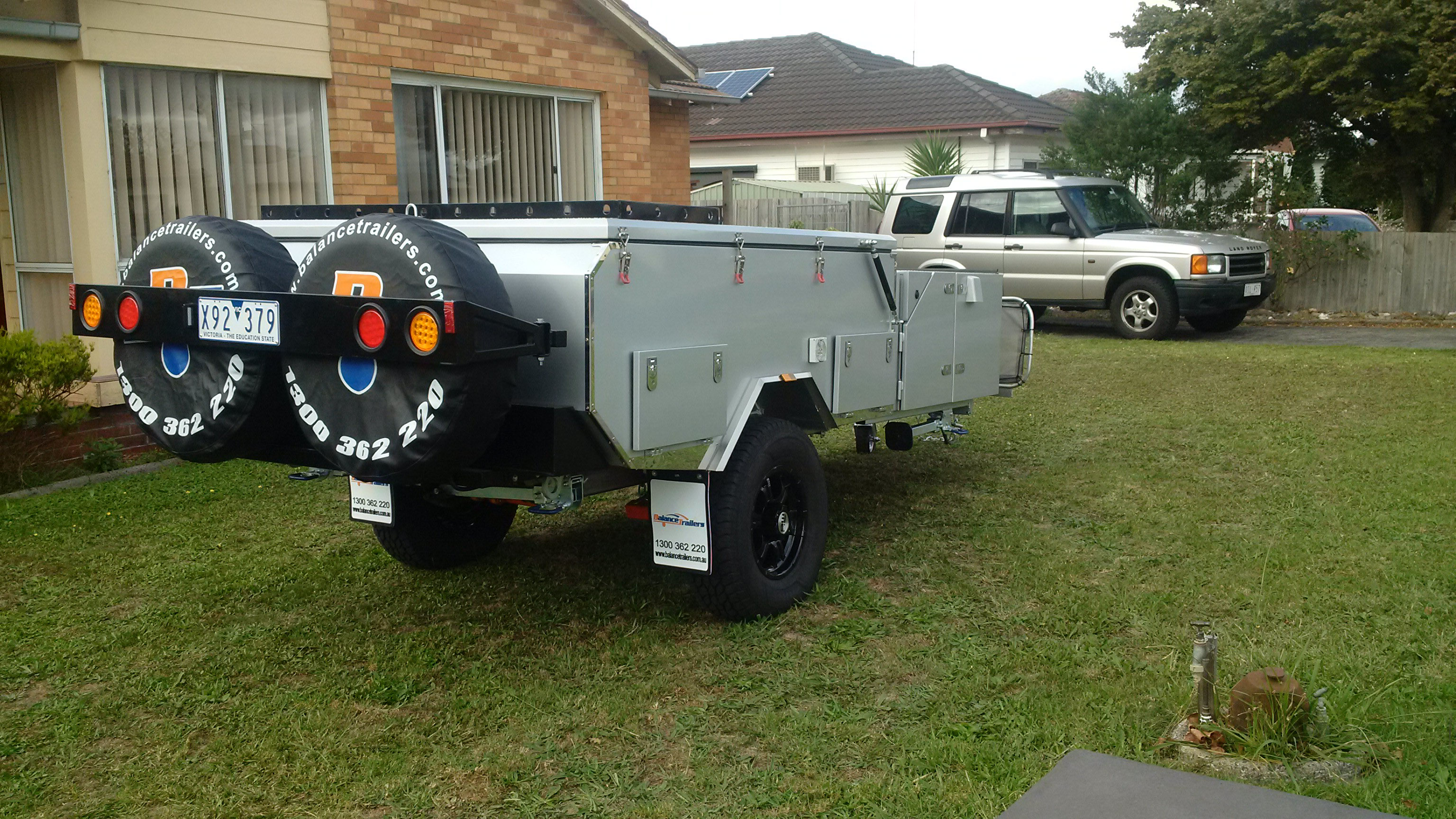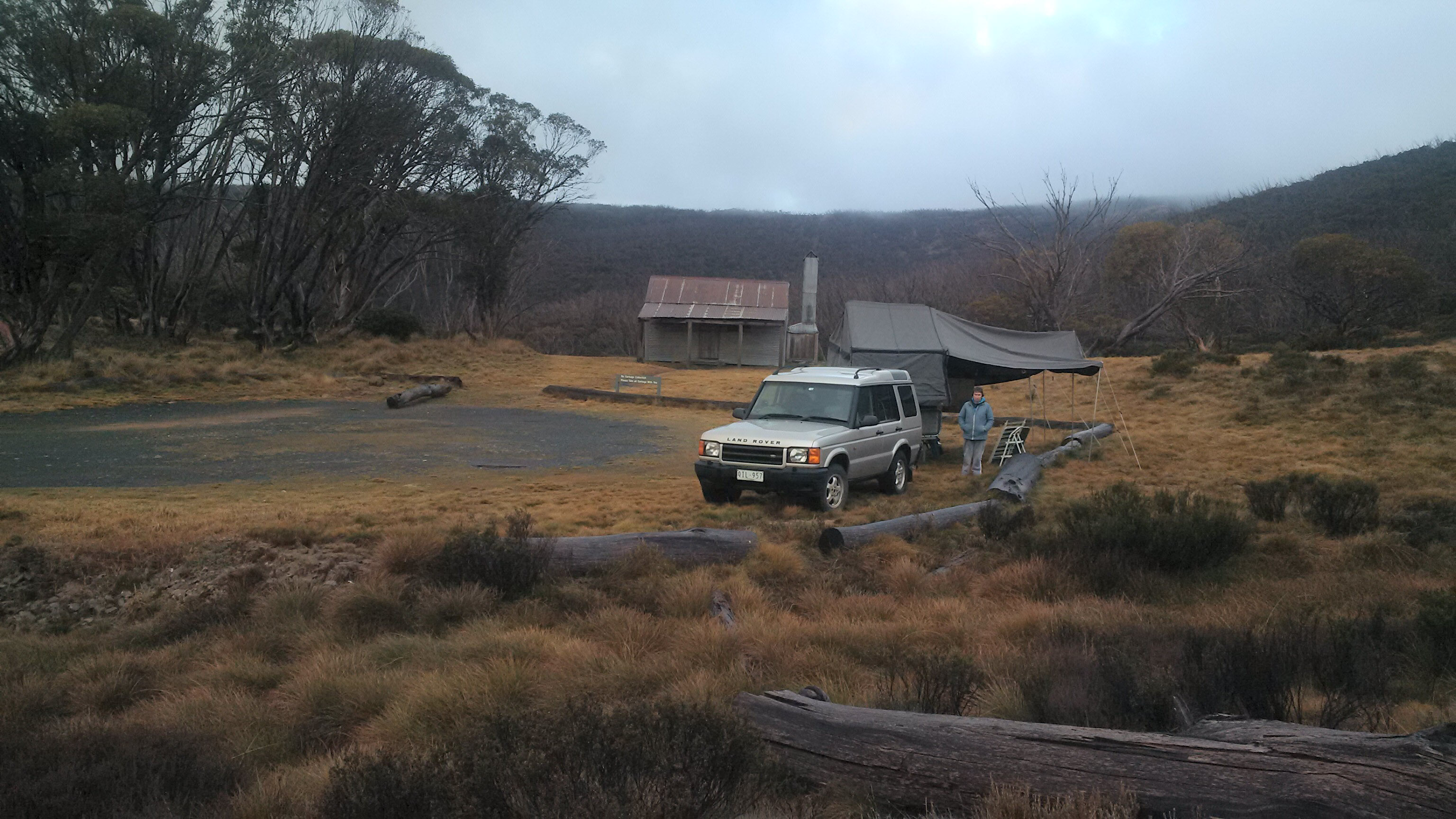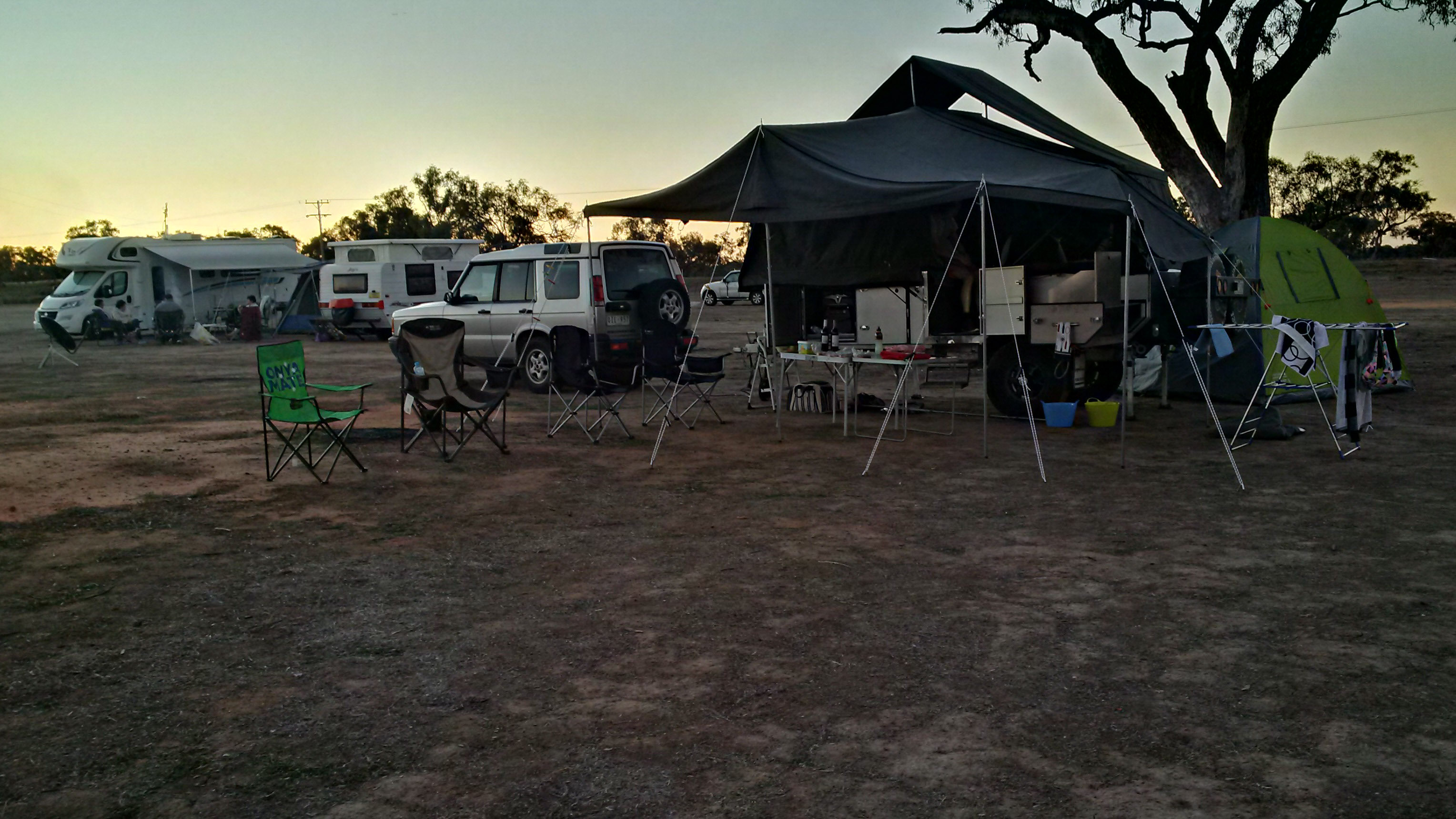 Well, that's our current camper. Before this camper we had an Indigo rear fold camper which we sold for a couple of reasons.
1. It didn't really suit our needs It was small and light but it was too small and had bugger all indoor room to sit and relax or eat, etc.
2. The chassis broke in Bourke NSW which we managed to get repaired but it left us feeling that we couldn't trust it.
3. The kitchen really wasn't a kitchen. No built in stove or sink or drawers, no tap and very small.
Here's a few photos of it.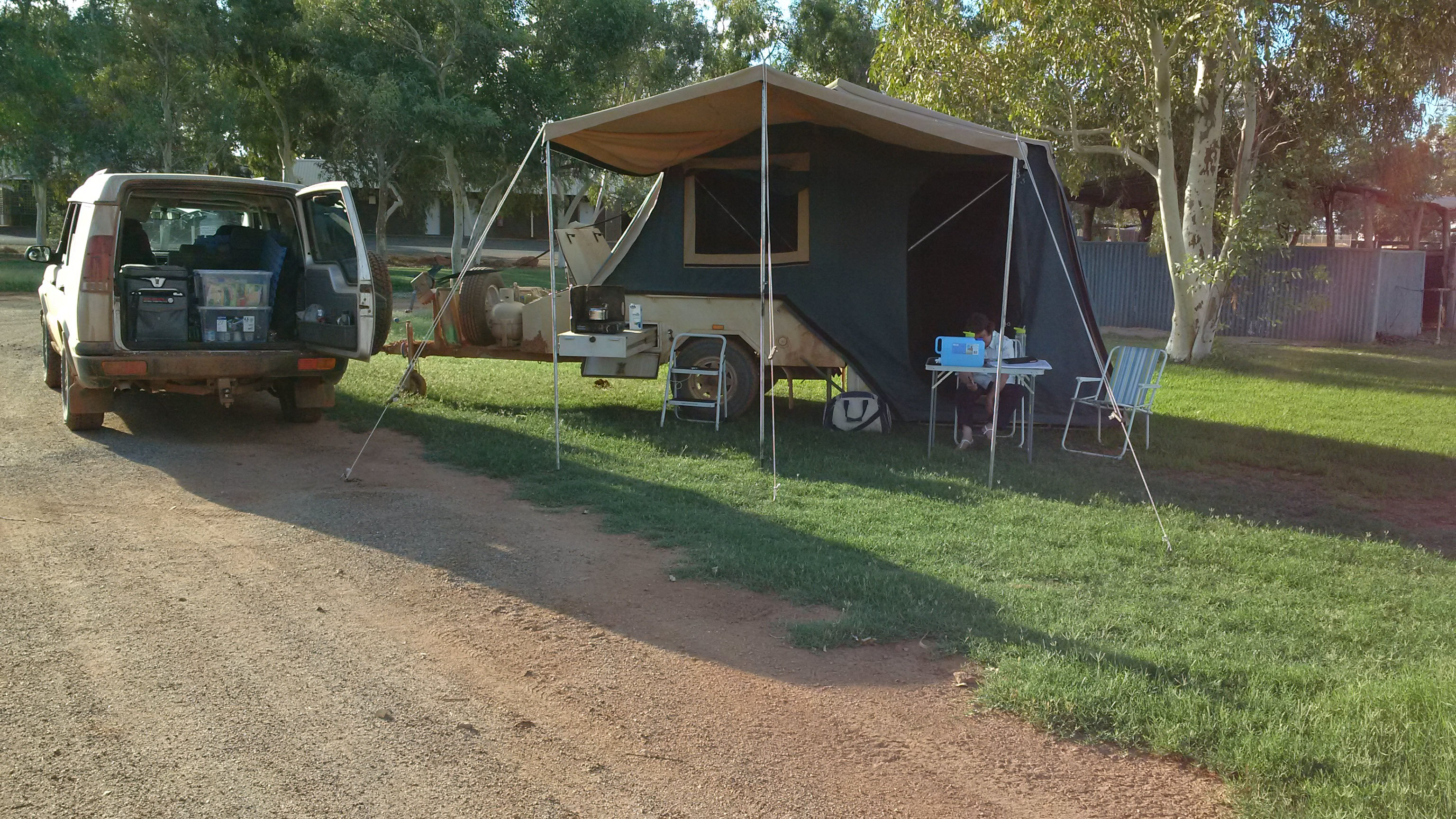 As you can see the fridge and food boxes needed to live in the back of the car which was not ideal.