Well that's it for the engine
After so much crowing about the longevity and reliability of the car it died.
On our way home from a great long weekend  on the Heyfield Tinamba Rd. the timing chain tensioner let go which resulted in this.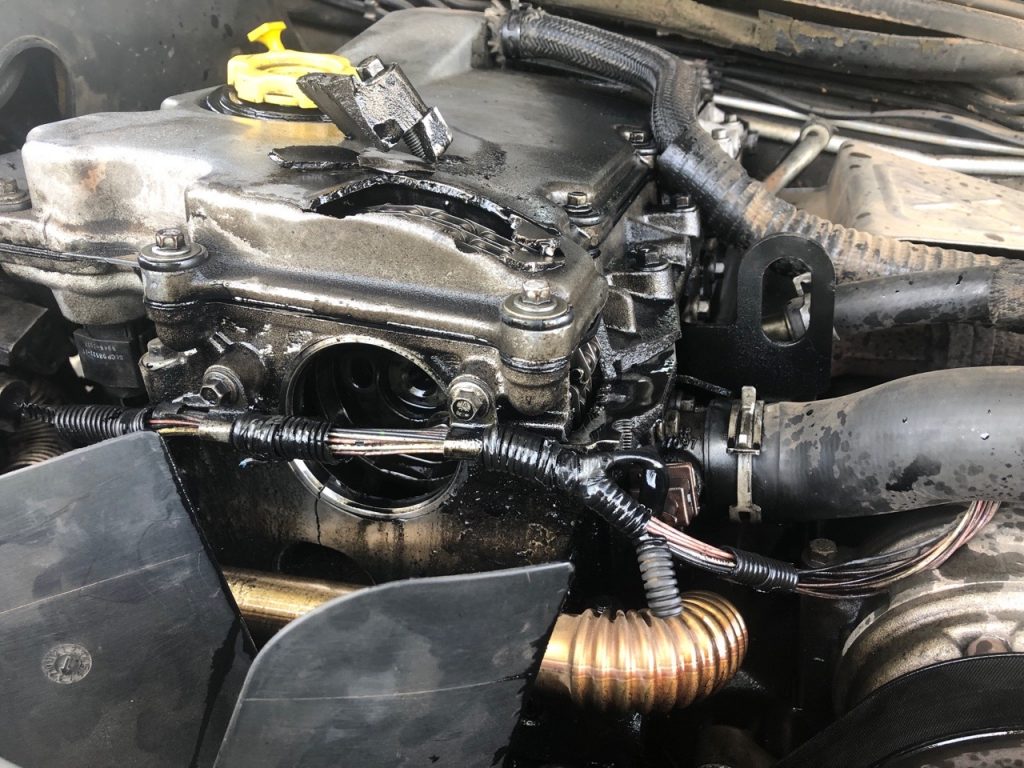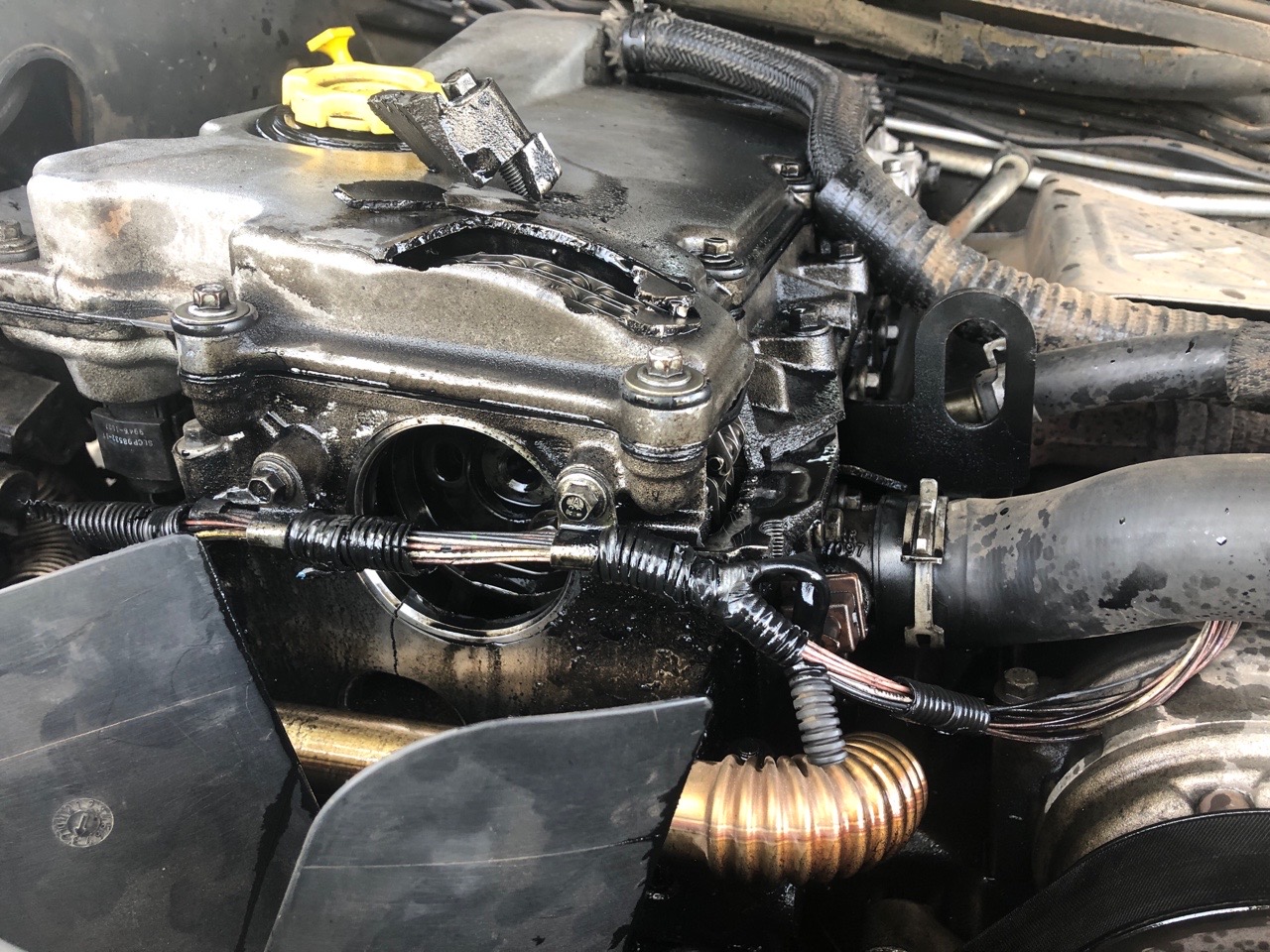 You can see that the timing chain has made an escape bid through the rocker cover and is now quite loose. I should think that the engine would have suffered considerable internal damage. Head, valves, pistons, possibly bent con rods, lots of damage. Pricing a full rebuild caused us to reel in horror. Options of a second hand engine with some sort of recent history and reasonable mileage and with some sort of warranty were both very rare and very expensive. Another car was in order.
After much googling and looking for cars for sale we found two Land Rover Discovery 2's for sale. Both autos whereas ours is (was) a manual. Lots of reading was done on the pro's and con's of an auto and we decided to drive Jenny's Subaru up to Mansfield to have a look and test drive of one of them. It seemed to be the goods. Reasonable mileage, service record and in great condition. It test drove very, very well too. My biggest concern was the auto but it's a smooth as silk and does what it's supposed to.
We got it home and took it to get the roadworthy certificate and all it needed was a new wiper blades and a new windscreen as there were too many chips to make repair viable – far too expensive. After we got the RWC we shot over to VicRoads to get the registration changed into my name. Then came the wrangling with insurance companies, etc., etc. Finally got it all done and behold. Poppy's Big Car Mk II.