What we got and what needs to be done
As mentioned earlier we have got ourselves another Discovery 2. This one is a 2002 model, it's an automatic with a lot of "stuff" that we didn't have in the old one. It has leather heated sets, a six stacker CD player/radio, two extra fold up seats in the rear luggage area and it's an auto. The previous owner has installed a second battery with a Voltage Sensitive Relay as well as the wiring for an Anderson plug at the tow bar. He's also got rid of the Self Levelling Suspension (air bag springs) and installed coil springs. As soon as I am able the springs go and SLS will be reinstated as currently it has King Springs coils and rides like an unladen truck. He's also put air helper springs in the rear suspension, probably in an effort to overcome the shortcomings of the coils.
At freeway speeds this car is a lot quieter and is a lot less tiring to drive, probably because of the noise reduction. The previous owner has put a "bull bar" on it as well as an LED light bar which improves the below par performance of the normal hight beam headlights a lot.
For those in the know it has a EU3 16P engine which is an improvement over the 10P engine in the old car. It seems a lot more refined and less clattery although being a Td5 it's still quite loud.
Cosmetically it is in brilliant condition and all in all I think we have got a good car at a very keen price which makes up for the couple of issues that it has.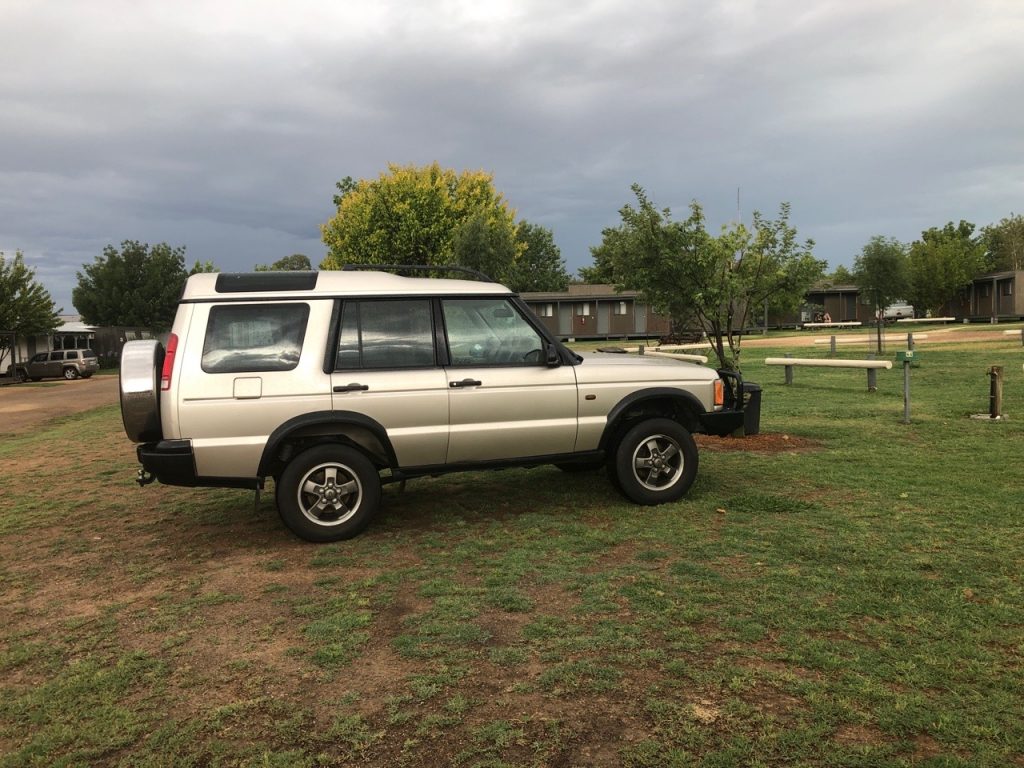 It does have a few issues though
The biggest issue is with the gearbox. When we test drove it it worked perfectly. As with any second hand car it has had all of its oils and fluids changed. The engine oil was a bit old and thin but tested OK for no fuel in the oil. Diff and transfer case oils were in good condition as were power steering, ACE (automatic cornering enhancement), and brake fluids. The gearbox was serviced and the auto specialist stated that it was all working properly. Changes nice and smooth and torque converter lockup worked perfectly.
Lockup has now started to misbehave with it only working intermittantly so I took it back to the auto specialist for diagnostics and he said that it was either the torque converter or the valve block. After further diagnostics and a test drive he is of the opinion that it's the valve block that's at the heart of the issue. When lockup occurs it happens nice and smoothly with no juddering and not a hint of slip. It's now booked in for him to have a look at the valve block.
The fuel pump also seems to have issues. When fuel is low it screams a bit which is always a bad sign with a D2 Td5 pump. The fuel gauge, which is integral with the pump,  is also very inaccurate. I had rescued the pump from the old car which was less that 20k km's old so it's nearly new. That will replace the one that's in the new car.
The throttle pedal potentiometer is also faulty and gives "driver demand" faults. I have a spare, known good, one here so I'll replace that too.