From Kings Canyon we went over to the Yulara Resort. It was a pretty pricey place too – souvenirs, etc. All added to the cost of a couple of nights in the caravan park.
Washing was done while we lazed around and did nothing much. We went to one of the eateries for dinner and a couple of drinks and very pleasant it was too.
During the night the wind picked up and the weather started on the squally rain stuff which saw us getting up during the night to remove the tropical roof from the camper. The flapping and carrying on had bent one of the camper support hoops. Fun times were had by lots of campers, including us, pulling awnings down, securing tables and chairs, etc.
Next day dawned OK – not brilliant but just OK. The wind had died down and although still overcast the rain seemed to have gone.
We packed up and headed off for the mandatory photos of Uluru. By the time we got there the sky had cleared but there was still an icy wind blowing.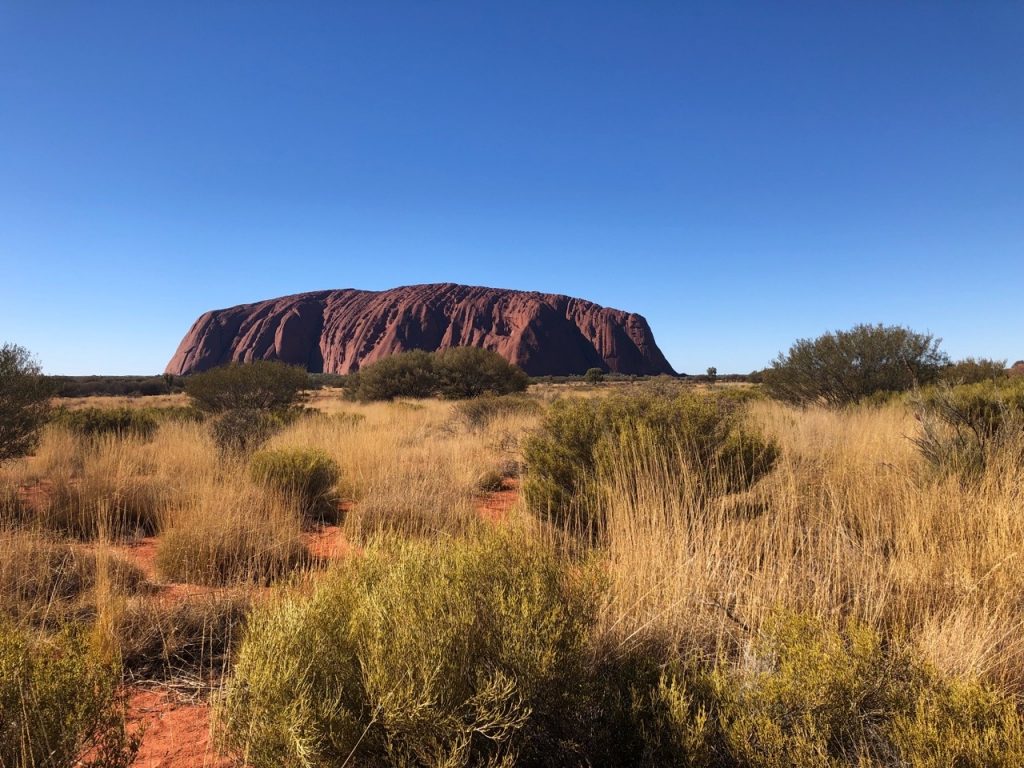 Then we were off. Next stop was a distant view of Kata Tjuta.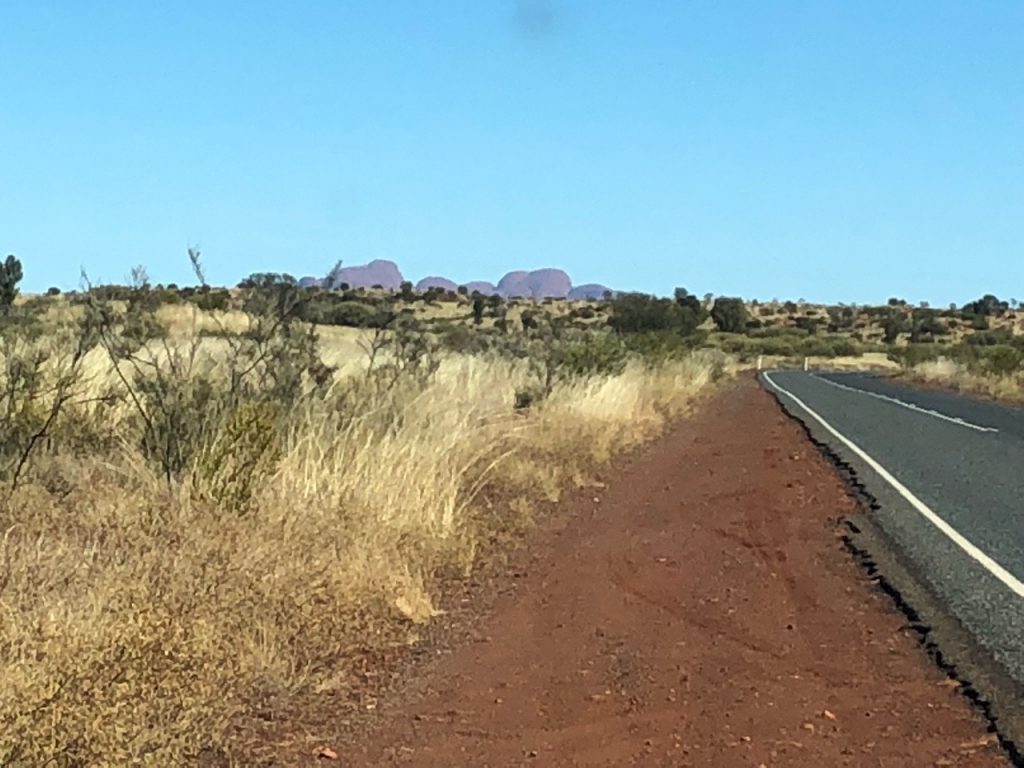 A bit more of a drive and we had a great view of Mt. Conner.
From there we carried on to our stop for the night. Erldunda. Good thing we only stopped there for one night. The caravan park seemed pleasant enough apart from one thing. The sewerage pit was overflowing and forming a stinking lake. The showers and toilets were backed up and couldn't be used. Some of the locals told us that it happened all the time. Next morning we asked for our money back or at least a partial refund but no luck. What a pit.
Next stop Marla. The caravan park there is pretty good but don't park on the grass for fear of crucifixion. Marla was pretty much where Tyre Hell started. We think that there was a bit of unseen damage done to the rear tyres of the car on the road to Kings Canyon and when we hit the Oodnadatta Track things went a bit down hill.